Eighty Four Chiropractor for Pain-free Living
Get Precise Care at 84 Chiropractic Center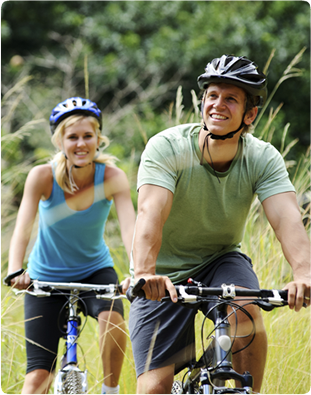 With more than a decade of experience, Eighty Four Chiropractor Dr. Joseph Piasecki, or Dr. Joe, is here to serve his hometown community with excellent natural health care. At 84 Chiropractic Center, we want to put our wealth of knowledge to use for you, determining the source of your problems to create a care plan that works for you. Dr. Joe is also certified in performing DOT CDL Medical Card Physicals for the Department of Transportation.
We've had the privilege of helping numerous people with various concerns get incredible results, and welcome the opportunity to do the same for you and your family!
Our Caring, Customized Approach
When you're at 84 Chiropractic Center, you're the boss. Do you want to live a healthier lifestyle? Learn to eat better? Keep pain at bay? Maintain your well-being for a brighter future?
Your care at our office will be tailored to your particular goals. Dr. Joe will take all the time necessary to listen carefully to your concerns and evaluate your health. Then, we'll create a plan suited to your desired outcomes, helping you recover as quickly as possible. If you choose, you can participate in wellness care that ensures you're less likely to encounter serious problems further down the road.
The Precise Attention You Need
Dr. Joe's techniques are extremely specific, ensuring that your body receives exactly what it needs to function at its highest level. When you have proper alignment, you'll be able to participate in your favorite sports or hobbies and not be held back by discomfort.
Our chiropractic care focuses on the health of your nervous system, which controls every other function of the body. As pressure is taken off your nervous system, your body can operate optimally.
You only have one spine — take care of it! Contact us today to get started. Chiropractor Eighty Four Dr. Joe is an in-network insurance provider and offers convenient Saturday appointments.