New Patients
84 Chiropractic Center is a comfortable, laid-back place where you can relax and feel ready to heal. At each appointment, we'll make sure you have all the time needed with Dr. Joe to fully address your concerns.
The First Visit
When you arrive, we'll give you the necessary paperwork to fill out. You can also download these forms below and bring them in completed. You'll sign in, and we'll get a copy of your insurance and identification cards.
Then, you'll sit down with Dr. Joe, who'll listen carefully to what's brought you in and how your life has been affected by your issue. We'll talk through your history, then do a focused examination to determine the source of your problem. Our findings will be explained to you, and then treatment will be performed.
We'll discuss a plan that's appropriate for your case and give you recommendations for home care and what to expect after your first chiropractic adjustment. Please plan on spending about 45 minutes to an hour with us.
New Patient Paperwork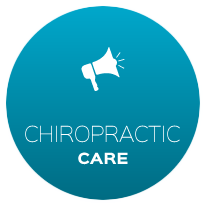 Following Up
At subsequent visits, we'll have you fill out a form to understand the level of discomfort you're in, tracking your progress. Dr. Joe will ask about how you've been feeling and if anything has changed since we've seen you last. You'll receive another treatment and any therapies that are appropriate for you. If you're receiving an adjustment only, you'll be in and out in 5-10 minutes. If you have an additional therapy such as electric muscle stimulation, exercises or traction, it may take 20-30 minutes.
Contact us today to get started! Insurance coverage can be used for your visits, and Dr. Joe is in-network with many insurance plans.
---
84 Chiropractic Center | (724) 470-9600