Meet Dr. Joseph Piasecki
Suffering After an Auto Accident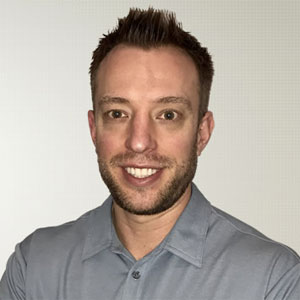 A car accident when he was about 16 left Dr. Joe and his mother with whiplash, neck pain and headaches. "I started going to the chiropractor to alleviate pain, and it helped. I continued going to the chiropractor to stay active in sports during high school. Chiropractic allowed me to not only feel better but perform at a higher level." When Dr. Joe entered college, he did so knowing he would complete his prerequisite courses, then move on to chiropractic school.
He received his chiropractic education from Logan College of Chiropractic. "I enjoy figuring out the puzzle of what's wrong with a patient."
At 84 Chiropractic Center, Dr. Joe often hears that people who felt they would be unable to do their favorite hobby again have returned to it, or simply can't believe the incredible results they've gotten from his care."
A Part of the Eighty Four Community
Dr. Joe has also completed training with the Department of Transportation to provide physicals for CDL drivers. He's taken continuing education regularly on caring for the body from head to toe — the spine, shoulders, wrists, elbows, knees and ankles included.
When he isn't seeing patients, Dr. Joe stays busy with his wife Lindsay, daughter Abby and sons Gavin and Cooper. His spare time is spent talking to the people in our community about health, working out several times a week and playing golf as long as the weather permits it.
Contact us today to book your visit with Dr. Joe! He is an in-network provider for many insurance plans.
---
Eighty Four Chiropractor Dr. Joseph Piasecki
84 Chiropractic Center | (724) 470-9600