Chiropractic Care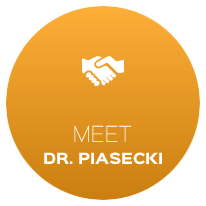 As a chiropractor, Dr. Joe focuses on the proper structure of your body. He's trained to locate areas of the body that aren't aligned or moving optimally. Then, he makes specific corrections to these areas to restore your full function, relieving symptoms such as pain in the process. Rather than masking your issues like medications would, Dr. Joe's precise chiropractic care addresses the source of your problems.
Getting Started on Better Health
When your body is fully functioning, you'll see the many benefits of chiropractic care such as an improved range of motion, increased movement, diminished muscle spasm and reduced pain. When you first begin care, Dr. Joe may recommend more frequent visits that are closer to each other to make a stronger impact on your health.
As you improve, we'll teach you exercises and discuss ways for you to stay well in the future. Many of our patients choose to participate in wellness care that maintains their health. These visits may only be necessary once a month depending on your particular needs and health goals and can help you avoid a recurrence of your issue.

Gentle, Effective Methods
Dr. Joe gives hands-on adjustments that may utilize a combination of techniques. We feel it's of utmost importance to be extremely precise with our adjustments, ensuring all the joints of the body are properly aligned. It won't cause you pain, and we use tables with a drop piece to ensure your comfort.
You may also receive a therapy such as electric muscle stimulation, traction or Posture Pump® to help speed your healing.
Schedule a convenient Saturday appointment today! We accept insurance, and Dr. Joe is an in-network provider with many plans.
---
84 Chiropractic Center | (724) 470-9600